Jobs
Careers 5 Total Job(s).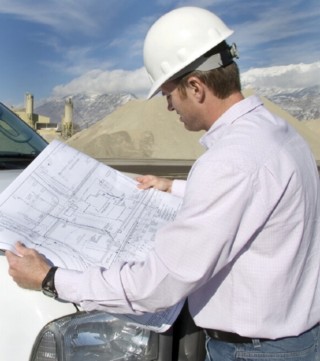 We recognize the value of our workforce and offer a supportive culture, an excellent compensation and benefits package, and opportunities for advancement and growth.

Since 1954 Geneva Rock has been a leader in the Concrete, Asphalt and Construction industry along the Wasatch Front. Our company specializes in large commercial and residential site preparation and road/highway construction.

Geneva Rock places a high value on training and development and offers free access to dozens of self-improvement courses. Contact us to find out how to join our growing team of dedicated workers.

We are looking for individuals who want an energizing career in building better communities and who believe in the time honored values of honesty, quality, and working with the best.

Core Values:
We value people
Our word is our bond
Quality Products and Service at the best value
Always give a full measure
To continue our leadership in the industry, we need the best and brightest individuals to add value to our team. Together we will lead the industry in Building a Better Community.
Our People Make The Difference
Benefits include:
Top Level Salary
Complete Medical, Dental, and Vision Benefits
401k with generous match
Generous Profit Sharing
Front Loaded Personal Leave Program
Continuing Education Incentive
Below is a list of the current openings with our company. Click on the job title to learn more about the opening.
Engineering Manager
Murray, UT, USA
Construction
02-Aug-2017
Full Time
Geneva Rock
Laborer / Operator - Concrete (Layton, UT)
Layton, UT, USA
Construction Materials
23-Jul-2017
Full Time
Geneva Rock
Mixer Driver - Central Area (Salt Lake County)
Salt Lake City, UT, USA
Central Area - Concrete Division
02-Aug-2017
Full Time
Geneva Rock
Mixer Driver - Park City
Park City, UT, USA
Construction Materials - Central Area Concrete Division
30-Jul-2017
Full Time
Geneva Rock
Truck and Pup, Strong Arm, Dump, Haul Truck Driver - Layton, UT
Layton, UT, USA
Construction - Trucking
30-Jul-2017
Full Time
Geneva Rock
Geneva Rock Products, Inc. is an Equal Opportunity/Affirmative Action Employer
We encourage all employees, regardless of race, religion, gender, age, color, national origin, disability, or covered veteran status to seek training opportunities to enhance their careers. As an Equal Opportunity and Affirmative Action Employer, we encourage employees to refer qualified minorities, females, individuals with disabilities, and covered veterans for employment. Please select the links below for our E-Verify and Right to Work Posters.
E-Verify
Right to Work
E-Verify - Spanish
Right to Work - Spanish